Jan Gehl's observation that "We definitely know more about good habitats for mountain gorillas, Siberian tigers, or panda bears than we do know about a good urban habitat for Homo sapiens," has motivated me to think deeply about how we should build human habitats. A common theme in my work is understanding how to to build resilient, regenerative, and human-scale cities.
Green and Smart Cities
At Energy Innovation, I worked on large-scale urban development strategy with China Development Bank Capital, Energy Foundation, and Calthorpe Associates. The guidelines involved a few core components.
The 12 Green Guidelines outlined key principles to build cities for people. These principles spanned urban design, transportation, and green infrastructure.
The 6 Smart Guidelines offered recommendations on how to use smart technologies to make greener, safer, and more enjoyable spaces.
Two intensive case studies on Hammarby Sjöstad (Sweden) and the Pearl District (Portland).
These guidelines were used by China Development Bank Capital (CDBC) and National Development and Reform Commission (NDRC) to train economic development officials from 34 provinces on sustainable development principles and practice. They were also used by CDBC to guide two large-scale urban development projects in Shijiazhuang and Nanjing, China. These guidelines are also being used by Swedish planners to educate others on Hammarby's successes and offered guidance to the government of Mexico City on how to improve their urban experience.
Now, the ideas in the Green and Smart Guidelines have been expanded on, with more quantitative analysis and case studies, to become Emerald Cities: Planning for a Green and Smart China, a book that will be published by China's Ministry of Housing and Urban-Rural Development.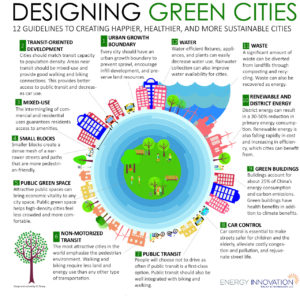 Cities for People
In understanding the principles that lead to cities where people thrive, I researched case studies and numerous quantitative research papers on the impacts of better urban design on economic, environmental, and social outcomes. This research culminated in two reports, Cities for People: Insights from the Data, and, Cities for People In Practice. Much of this research formed the genesis for the Green and Smart Cities and Emerald Cities work.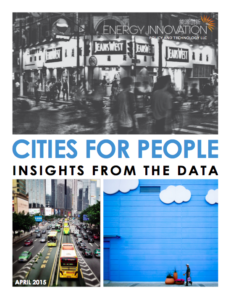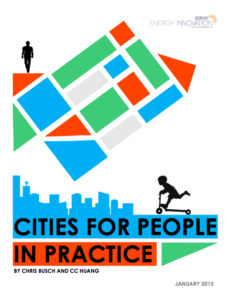 The Science and Design of Human Habitats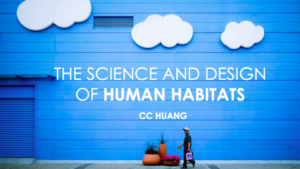 Building on the work of the Green and Smart Guidelines, I wanted to create a narrative on what makes for fantastic human habitats for a general audience. Having learned what I did about cities, I felt that the most basic principles for a good city should be basic knowledge for any urban dweller. I presented this concept at:
SPUR
SOM
Barcamp Beijing
Make School
Beijing Energy Network
Dadaconf
Beijing City Lab
Professor Long Ying of Beijing City Lab and I undertook data analysis to understand the connection between urban design and economic vitality in the 200 largest cities in China. Our results were published as "Does block size matter? The impact of urban design on economic vitality for Chinese cities" in Environment and Planning B: Urban Analytics and City Science.
Abstract: The influence of urban design on economic vitality has been analyzed by a number of researchers and is also a key focus of many planning/design theories. However, most quantitative studies are based on just one city or a small set of cities, rather than a large number of cities that are representative of an entire country. With the increasing availability of new data, we aim to alleviate this gap by examining the impact of urban design upon economic vitality for the 286 largest cities in China by looking at a grid of geographical units that are 1 km by 1 km. We use these units and a set of new data (emerging big data and new data that reflecting urban developments and human mobility) to look at the impact of urban form indicators, such as intersection density (urban design), level of mixed use, and access to amenities and transportation, on economic vitality represented by activities using social media data. Our results show that these urban design indicators have a significant and positive relationship with levels of economic vitality for cities at every administrative level. The results contribute to a holistic understanding of how to improve economic vitality in cities across China at a detailed level, particularly at a time when China's economic growth will depend largely on growth of the service sector in urban areas. We think these results can help decision makers, developers, and planners/designers to improve economic vitality in cities across China.