Hi, I'm CC. I want to work with you to make the future lush, regenerative, and playful. Here's my unique process.
We start by understanding and mapping the relevant systems.
As it has become impossible to ignore the complexity of the modern world, we must understand the way that key constraints, rules, values, and technologies affect economic, ecological, and social realms. There are simple ways to map out the key forces within the systems that might be affecting your intended spheres of influence. The goal of this exercise is not to make the world more complex, but to actually see through the complexity to find what is actually important.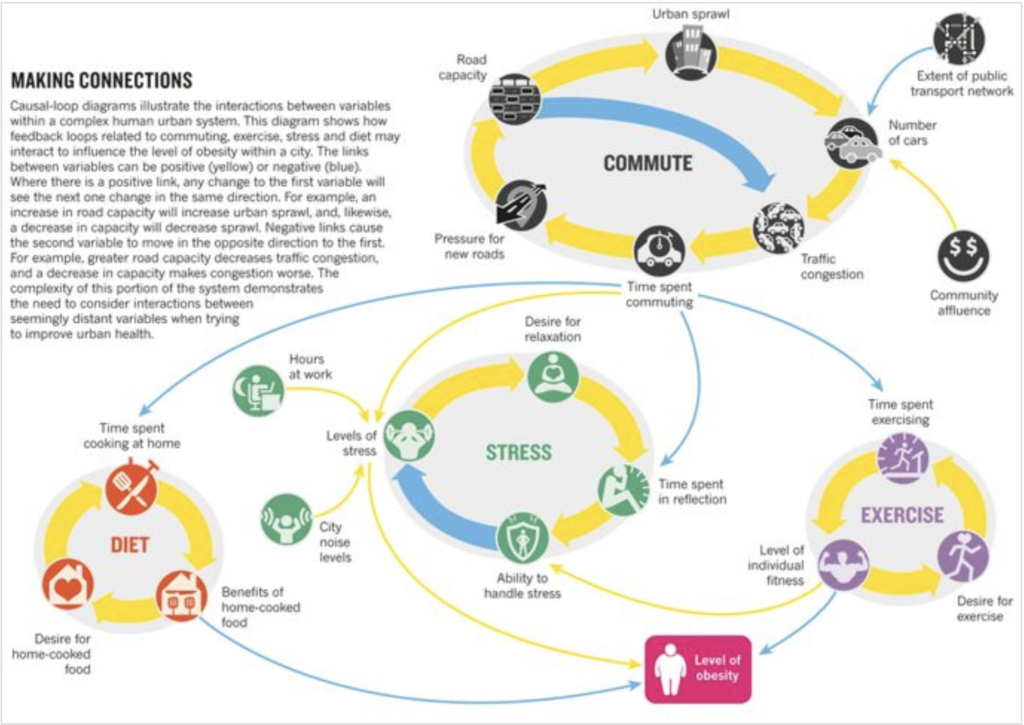 I have diverse experience with researching and understanding systems (i.e. my analysis of how institutional investors perceive and invest in sustainability for Equilibrium, investigating links between urban form and economic vitality, or looking at systems behind well-being).
With this, we start creative future visioning exercises.
There is a difference between what the future will look like and what the future can look like. What type of future do you want to create? What values do you want to be represented in the future? What does everyday life look like? Do you have a concrete yet compelling vision of what that future could be? I will draw in a wide array of experience for this phase including vision development, governance, regenerative technologies participatory governance, and creative writing.
In my work with a participatory governance project with a community in Wisconsin, we used information from co-creative processes with the community to write Letters from the Future to better demonstrate how their values might espouse a different everyday life.
Then, we craft the underlying design principles.
With my unique experience innovating in a broad array of fields, we can use my process for designing the underlying principles that might drive our work.
For example, in my work in urban design, we decided that a fundamental design principle for human-scaled cities was a dense network of pedestrian pathways. This design principle is: 1) Based in a fundamental value of prioritizing people over cards; 2) Measurable in that we can set a standard for the level of density; 3) Actionable in that it provides a specific practice to realize the value; 4) Beneficial in that we have data and evidence showing it is good for people and the environment.
With an understanding of the systems, design principles, and vision for the future, it's now possible to get specific and practical. We can identify unexpected solutions and unintended consequences.
As we are learning, nothing is isolated and nothing is predictable. Urban design has impacts on obesity rates, social media can play a deciding role in elections, and climate change will have effects on mental health. Only through elegant ways of interpreting the interactions between these forces can we craft solutions with the warmth of a benevolent hand than the cold indifference of an invisible one. With our larger framing, we can also take into account unintended consequences to make sure we are on the side of being preventive rather than reactive. We can also conduct assessments to see if the solutions have staying power, resilience, adaptive flexibility, and ethically founded processes.
Explore work I've done on this site or see my current resume here.